The Dormen Food Company
Regular price
Offer
£14.55
Unit price
per
Offer
Sold out
Traditional Dry Roasted Peanuts
Indulge in the ultimate snacking experience with our Dry Roasted Peanuts! Enjoy the classic and time-honoured flavour of premium Virginia Grade peanuts. Satisfy your cravings with a snack that is seasoned to perfection. Savour the crunchy texture and create enjoyable moments with friends and family.
Our Dry Roasted Peanuts are a favourite amongst nut lovers. With a classic flavour, the Dormen dry roasted peanuts are a versatile snack that can be enjoyed in many different ways.
The Dry Roasted Peanuts are a core-part of our snacking range. Boasting one of our most popular peanuts, in a single serve snack pack. You will receive 24 of the snack bags. Each weighing 50g, which gives you plenty to enjoy when hunger hits.
View our full snacking range here.
Share
View full details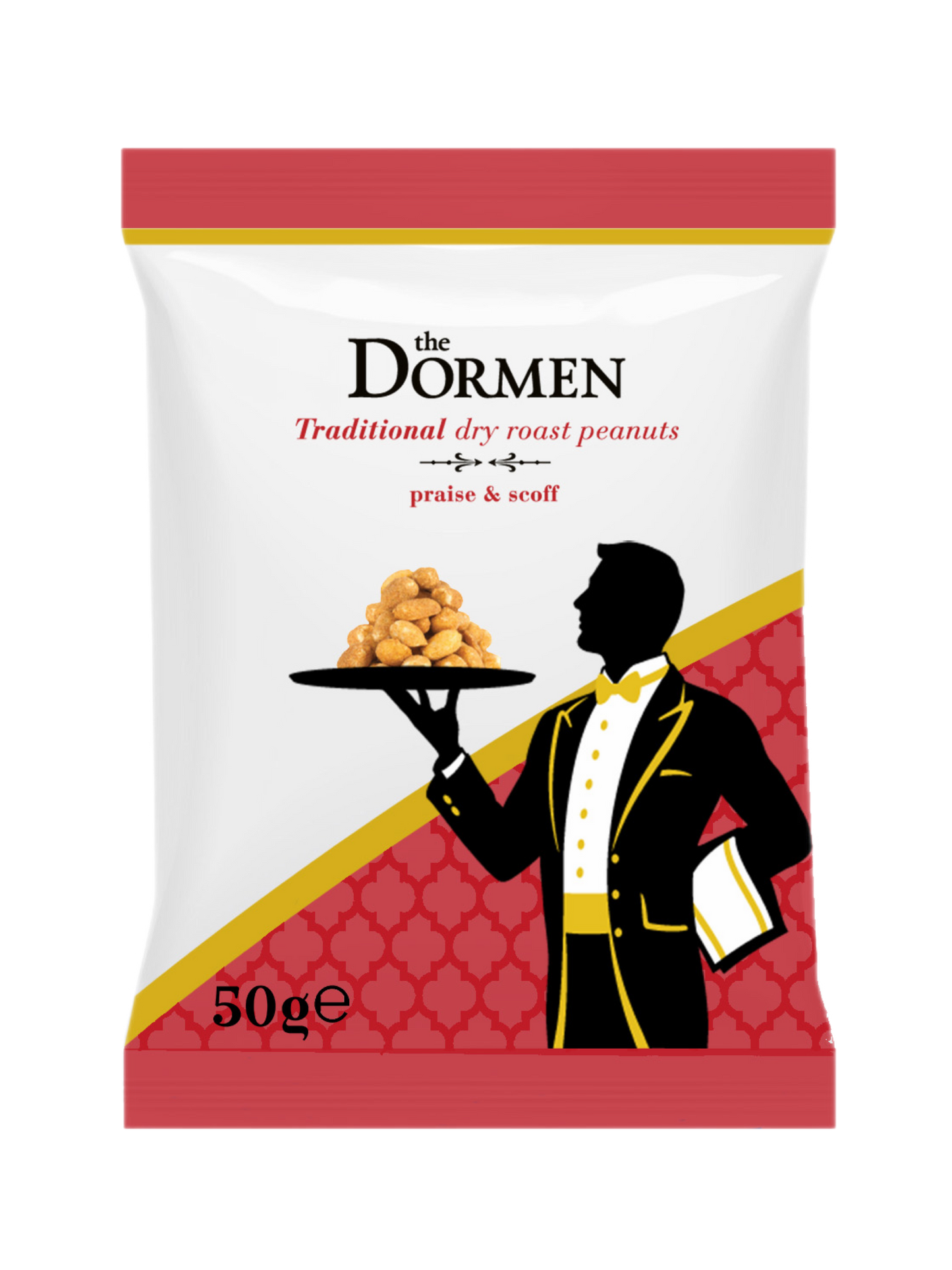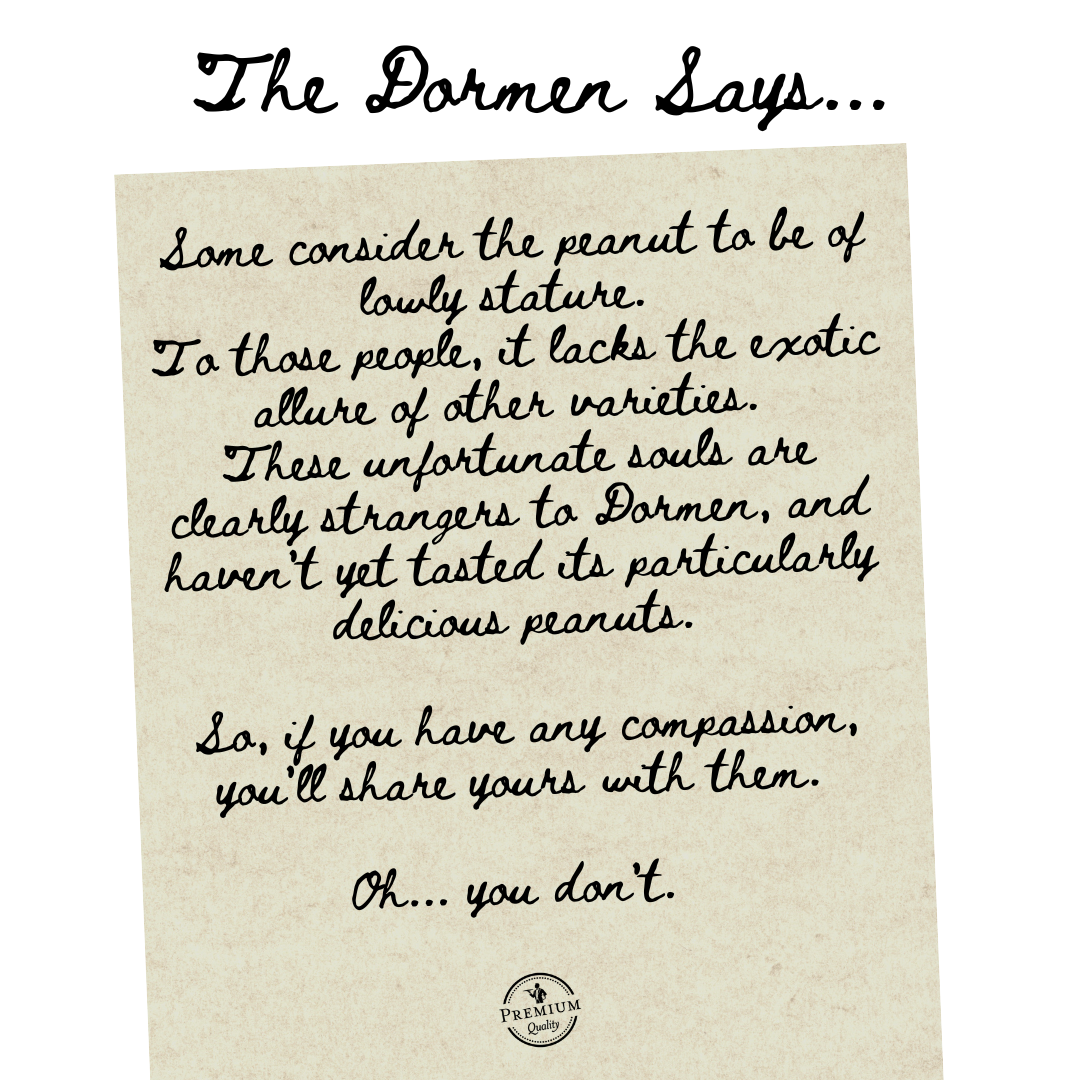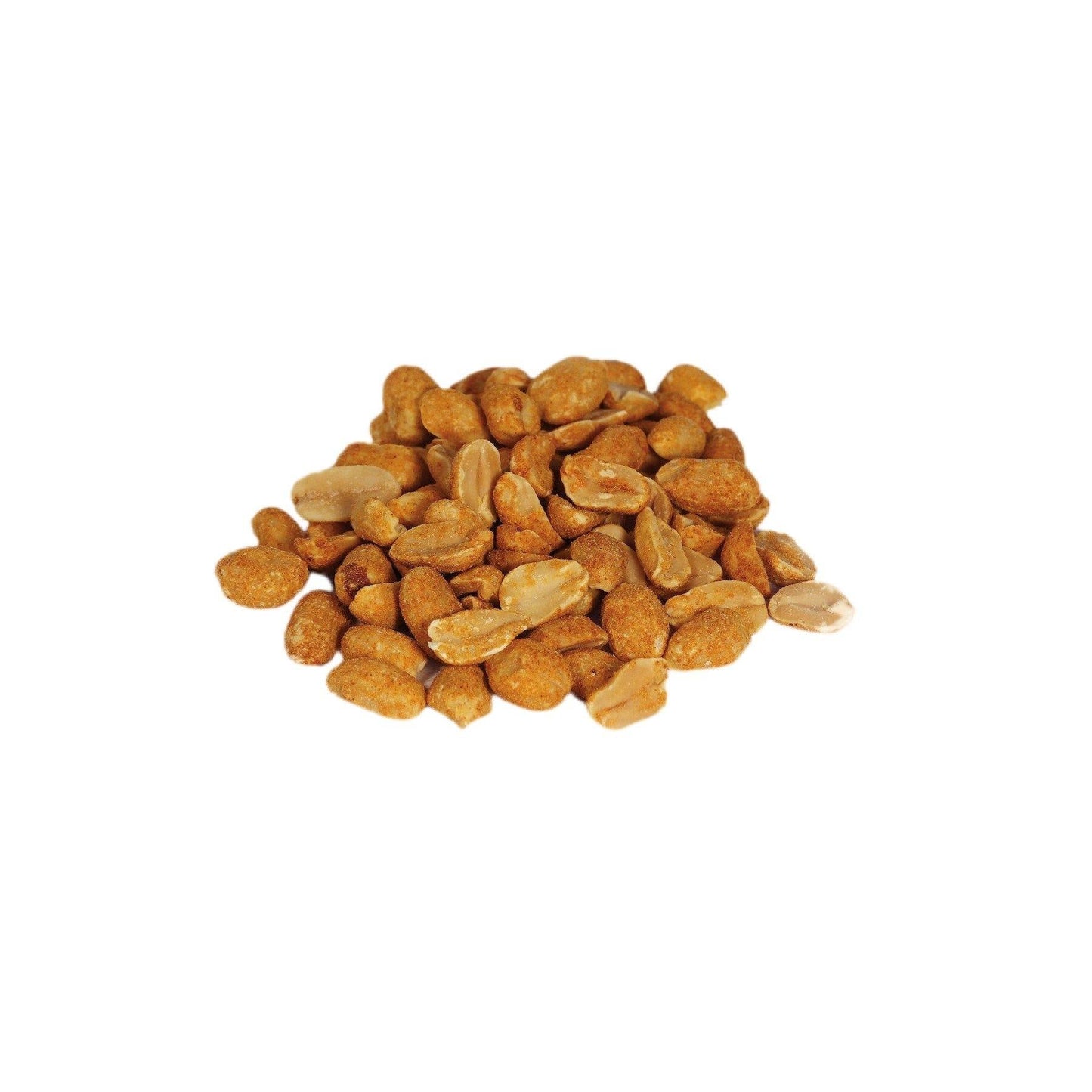 Nutfastic is
Very speedy delivery
The product is such high quality
I'm definitely a nutty kinda girl and the doorman are definitely my favourite
Dry roasted date
Overall happy but the expiry date was short only July where as the salted were October
Excellent nuts
These have got to be the best dry roasted peanuts anywhere! The salted peanuts were also excellent but just a tad too salty for my taste. Speedy delivery too.
Information
Ingredients

Peanuts (94%), Dry Roast Seasoning (6%) [Fortified Wheat Flour (Wheat, Calcium Carbonate, Iron, Niacin, Thiamine), Salt, Maltodextrin, Onion Powder, Yeast Extract (Yeast Extract, Salt, Maltodextrin), Anticaking Agents (Tricalcium Phosphate, Silicium Dioxide), Spices (Cinnamon, Turmeric, Celery), Yeast Powder (Yeast Powder, Herbs (Thyme, Oregano), Sunflower Oil, Colour (Paprika Extract), Vegetable Extract], Water, Stabiliser (Sorbitol), Thickener (Gum Acacia)].
Nutritional Information

Per 100g:
Energy KJ: 2457
Kcal: 593
Fat (g) : 46
of which Saturates (g) : 6.2
Carbohydrate (g): 15
of which sugars (g): 8.4
Fibre (g): 7.4
Protein (g): 27
Salt (g): 0.92
Allergy Information

Contains: Peanuts, Wheat, Celery, Yeast Extract, Sunflower, Onion, Additives E341iii & E551, Paprika Extract, Herbs & Spices
May Contain: Nuts, Milk, Soya, Sesame Seeds
Purveyors & Connoisseurs of Fine Nuts & Snacks