The Dormen Food Company
Regular price
Offer
£13.35
Unit price
per
Offer
Sold out
Luxury Bombay Mix
Sublime & Subcontinental. Caraway Seed infused Gram Flour Noodles combine with premium Virginia-Grade peanuts and crunchy Green Lentils, Chickpeas and Green Split Peas all tossed in a sublime blend of spices.
Suitable for Vegetarians and Vegans.
Share
View full details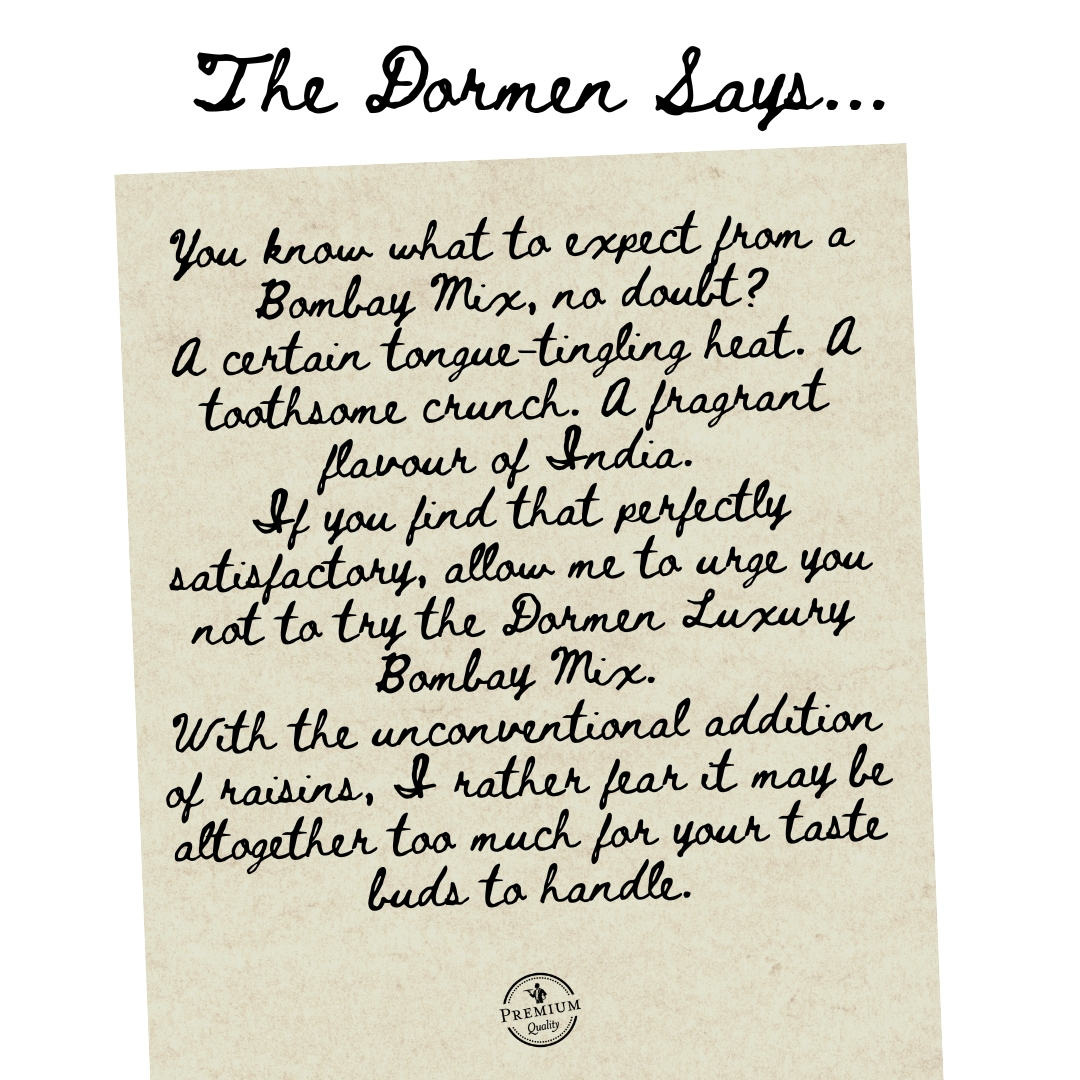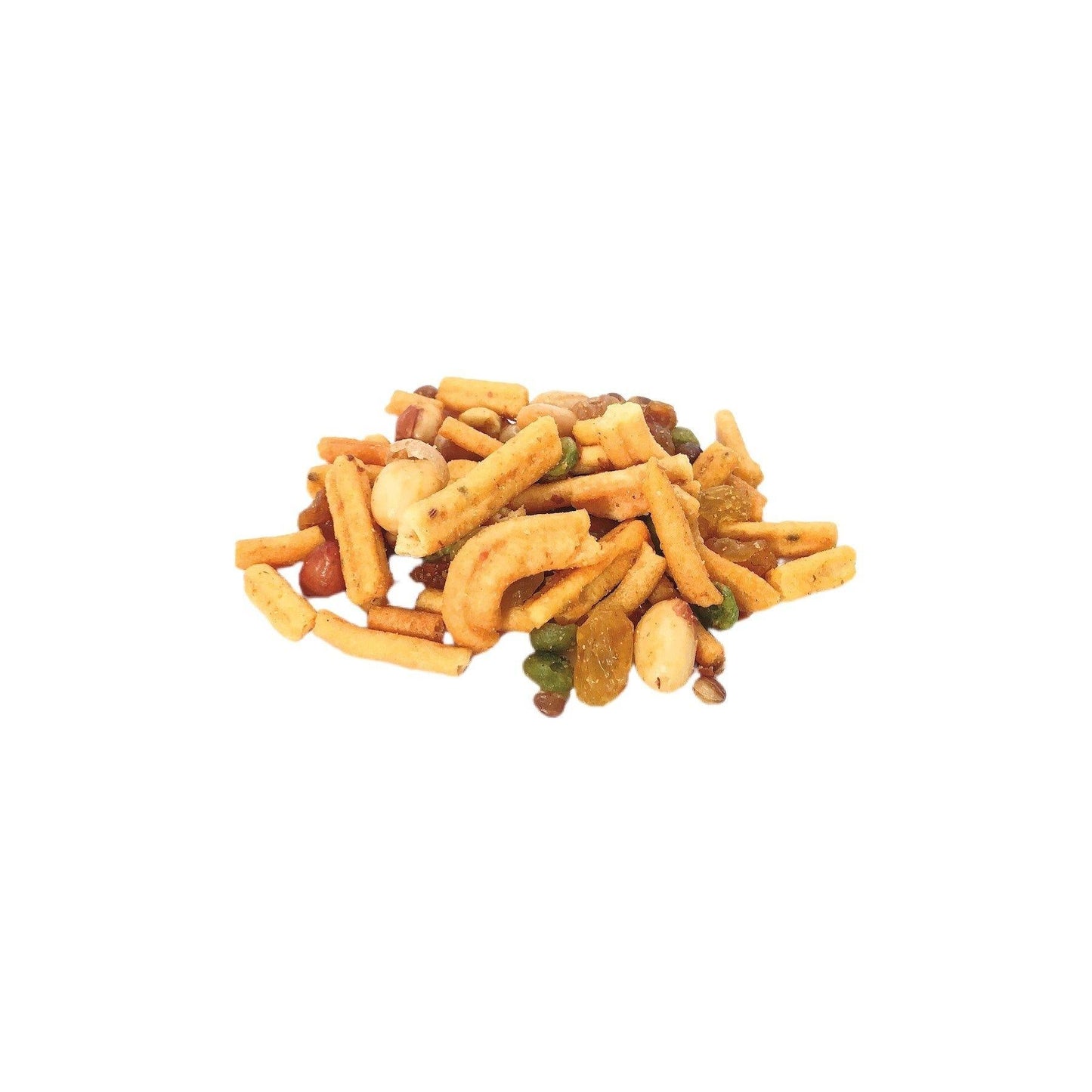 Information
Ingredients

Bombay Mix 85%, [gram flour noodles, (gram flour, maize flour, potato starch, rapeseed oil, salt, turmeric, chilli, caraway seed), Peanuts, (peanuts, rapeseed oil, salt), Lentils, (lentils, rapeseed oil), Chickpeas, (chickpeas, rapeseed oil), Green Split Peas, (green split peas, rapeseed oil), Spices, (paprika, fenugreek, chilli, cumin, mustard, coriander, black pepper, cardamom, turmeric, ginger, pimento, nutmeg, cayenne, clove, cinnamon, acidity regulator (citric acid)], Golden Raisins 15%: [raisins, sunflower oil, preservative: sulphur dioxide].
Nutritional Information

Per 100g:
Energy KJ: 1664
Kcal: 397
Fat (g) : 16
of which Saturates (g) : 2.8
Carbohydrate (g): 49
of which sugars (g): 29
Fibre (g): 12
Protein (g): 8.7
Salt (g): 0.90
Allergy Information

Contains: Peanuts, Sulphites, Rapeseed, Sunflower, Chickpea, Lentils, Peas, Raisins, Spices, E220
May Contain: Nuts, Milk, Soya, Sesame Seeds. Gluten
Purveyors & Connoisseurs of Fine Nuts & Snacks